New tapestry in Mauvezin
New tapestry in Mauvezin
14 avril 2019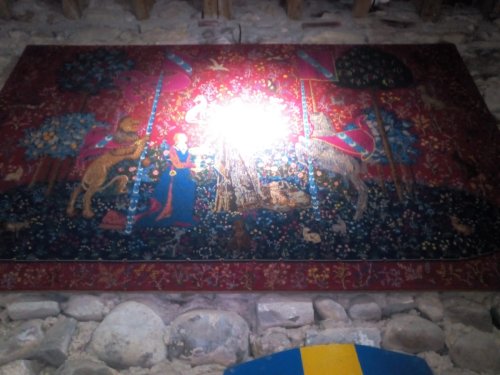 The"Dame à la Licorne" took its legitime place
The Castle of Mauvezin decided to acquire a new tapestry which representing the "Dame à la licorne".
Showcasing exceptional quality in its execution, this tapestry, captivating and shrouded in mystery, is agmonst the most remarkable of artistic achievements from the Medieval era. The original copy is conserved af Cluny Museum.
You could see it in the dungeon near to the representation of the "Drame d'Orthez" and the portraits of the Cardaillac.
---